The LiveWell Plate  is a visual representation of food that is good for people and the environment. The Plate conveys the types and portions of food we need to eat more of – cereals and legumes; and what we should eat less of – meat, both red and white.
The Plate was developed with input from the Network of European Food Stakeholders. On Tuesday 18 September 2012, LiveWell for LIFE and the network met at the first stakeholder workshop.
The aim of the workshop was to:
evaluate the LiveWell Plate and the three sustainable diet case studies for the pilot countries
assess the viability of LiveWell Plate as a tool to define and communicate sustainable diets across the EU
refine and adapt the LiveWell Plate and sustainable diet case studies.
Our work – presented in the report A balance of healthy and sustainable food choices for France, Spain, and Sweden – showed it is possible to develop a LiveWell diet for each country that:
Decreases greenhouse gas emissions by 25% from the current average diet.
Costs no more than the current dietary patterns.
Complies strictly with national nutritional requirements.
Closely resembles the current dietary patterns.
Case studies
France
Spain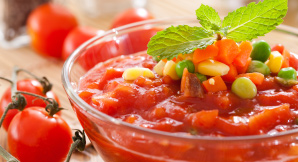 Sweden