The global food system is broken; whereas almost 842 million people worldwide are chronically undernourished, 1.5 billion people are overweight. The European food system accounts for almost a third of the EU's consumption related greenhouse gas emissions, and is responsible for biodiversity loss and deforestation.
Time:
24 March 2014, 9.30-14.30
Location:
The Living Planet Centre, Woking
Follow @LiveWellFood and use #LWevents14 for tweets about the event!
It is clear that the current models of development are unhealthy, are degrading the natural environment, and threatening ecosystems and biodiversity which we need for a future, sustainable food supply.
This conference pulled together high-profile speakers and experts from a range of fields – from economics and environment to politics – and encouraged a collaborative approach towards a sustainable food system.
The conference was by invitation-only and provided thought-provoking presentations and opportunities for delegates to shape the future of food. To those interested in viewing the discussions, you can watch the recordings of the presentations below. Feel free to leave comments on this page or share your comments in our twitter account by using #LWevents14 at @LiveWellFood.
Moderator
Dan Crossley – Food Ethics Council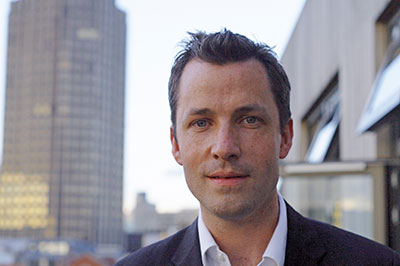 Dan Crossley is Executive Director at the Food Ethics Council, a charity whose mission is to build fair and resilient food systems by working with businesses, government and civil society to address ethical concerns at the heart of decision-making about food and farming. Dan has worked on food sustainability issues for over a decade. He was recently co-author of a study on food aid commissioned by Defra, and was also co-chair of the consumer behaviour working group of Defra's Green Food Project. He was formerly acting Head of Food at Forum for the Future, where he advised many of the world's leading food businesses and Government, and previously worked for a food manufacturing company. He started his career at KPMG, where he qualified as a chartered accountant. Dan has an MSc in Environmental Technology from Imperial College London, where he specialised in business and sustainability, and a BA (Hons) in Geography from Cambridge University.
View introduction from Dan Crossley
Speakers
Duncan Williamson – WWF-UK
Duncan is WWF-UK's Food Policy Manger and oversees WWF-UK's food work. During his five years with WWF-UK he has initiated the Livewell project – which demonstrates that a healthy diet can be sustainable and affordable – and its extension into an EC Life+ project. He is leading the WWF Network's position on sustainable diets and is on the steering group for their work on the post-2015 agenda. He is currently focusing on sustainable food security: developing a definition of this and a programme of work for WWF-UK on this area. Duncan is one of the founding members of Eating Better – a cross-sectoral group of NGOs working on meat consumption within the context of sustainable food and farming systems – and is a member of its management committee. He is also a member of the management group of the UK Food Group and sits on the advisory board for FCRN. Duncan has been working in the field of sustainable systems for 20 years. His work has led to him running projects in Greece, Thailand and on the Galapagos Islands. He has a BA (Hons) in Philosophy and an MSc in Sustainable Environmental Management focusing on water and flood risk.
View talk from Duncan Williamson
Download presentation: The environmental impacts of our current food consumption
Dr. Frank Alleweldt and Rémi Béteille – CIVIC Consulting
Dr. Frank Alleweldt is managing director of Civic Consulting, a Berlin-based economic and public policy consultancy. Frank has led a large number of economic studies, evaluations, and impact assessments for the European Commission, European Parliament and for other national and international bodies such as the OIE and the OECD in the areas of food chain economics and policy, and consumer policy and markets. Frank has authored and co-authored a large number of study reports and policy briefing papers as well as articles in scientific journals. He regularly presents study results at European and international meetings, including at the European Commission, European Parliament, World Bank, World Trade Organisation, OIE, OECD and national governments. Frank has an academic background in environmental studies, economics and political sciences and holds a PhD from the Berlin University of Technology.
Rémi Béteille is a consultant at Civic Consulting and focuses on research and reporting for economic analyses, evaluations and impact assessment studies. Rémi has worked on a range of economic studies, cost-benefit analyses and evaluations carried out by Civic Consulting, including pan-European evaluations and economic studies in the areas of food chain economics and policy, and consumer policy and markets. Before joining Civic, he worked for the European Commission, the African Development Bank, and the French Embassy in Spain. Rémi holds a master of business studies from University College Dublin and a bachelor's degree in international economics and finance from the University of Toulouse.
View talk from CIVIC Consulting
Download presentation: The true cost of our food consumption – making the case for change vs. a business-as-usual scenario
Inder Poonaji and Anne Roulin – Nestlé
Inder is currently the Head of Sustainability for Nestlé UK & Ireland leading the company's work in the area of creating shared value in the field of Sustainability. He has worked internationally for several years pioneering sustainability and change management strategies, creating holistic programmes that integrate the organisation, stakeholders and systems in reducing environment and social impact.  He successfully implemented Safety and Environment ISO standards for over 100 factories worldwide.  He is currently leading a holistic strategy for sustainable manufacturing along the supply chain from source to consumers, notable success have included – zero waste to landfill, reduction in energy, water and in creating butterfly meadows.
Anne Roulin is Research and Development Sustainability Manager for Nestlé based in the global headquarters in Switzerland.  In this role she works across Nestlé's R&D organisation in over 30 centres around the world, to embed sustainability at the earliest phase of the product development cycle.  The approach is holistic, encompassing the entire value chain from agriculture through the choice of ingredients, packaging, processing and distribution including addressing the important issue of food waste. Her current focus area involves building a platform and a product pipeline in the area of Sustainable Nutrition.
Previously she was Global Head of Packaging for Nestlé and prior to Nestlé she founded and built up a company specialised in Package Development, after spending 10 years with Tetra Pak in Switzerland, the USA & Italy.
View talk from Inder Poonaji and Anne Roulin
Download presentation: Food consumption, health and sustainability
Andrew Parry – WRAP
Andrew is a Food and Drink Special Advisor at WRAP, focusing on strategic delivery of waste prevention around the food loop. He previously managed the consumer food waste prevention programme, which involved building a solid understanding of consumer attitudes and behaviours around food and food waste, a consumer facing campaign to reduce the amount of waste generated, and working with key stakeholders (incl. retailers, their suppliers, local authorities, community groups) to introduce solutions to help consumers reduce the amount of food thrown away.
Prior to joining WRAP Andrew spent ten years working for Unilever as a programme manager, responsible for R&D on global and local tea brands. Andrew has a PhD in biochemistry & natural product chemistry, and carried out post-doctoral research at the Universities of Wales and Durham.
Download presentation: Building on success, from food waste prevention to sustainable consumption
Kené Umeasiegbu – Tesco
Kené is the Head of Climate Change and Sustainability at Tesco.  Prior to Tesco he worked as a sustainability consultant at the Carbon Trust and at Carnstone Partners, advising a range of clients on climate change, ethical trading, human rights and sustainable agriculture.  He authored the human rights report, "On the Rights Track" (see https://carnstone.com/reports.php).
Kené was previously the supply chain sustainability manager at Cadbury where he set up the £45million Cadbury Cocoa Partnership.  The partnership worked to secure Cadbury's cocoa supply chain, address labour standards and support community development – leading Cadbury towards Fair Trade certification.
Kené's early career was in AIESEC – a global youth leadership charity – where he worked in both voluntary and management roles in Brazil, Estonia, Netherlands and Nigeria.  He holds degrees in geology and corporate responsibility.
View talk from Kené Umeasiegbu
Download presentation: Addressing social trends – How can Tesco use its scale for good?
Ben Caspar – DG Environment
The EC communication on sustainable food: an overview (full version of video message)
James Lomax – UNEP
Mr James Lomax has been the Agri-food Programme Officer in UNEP's Division of Trade, Industry and Economics based in Paris, France since 2009. A tropical agriculturalist by training and with a background in farming, before joining UNEP Mr Lomax had a varied career in the private sector in farming, food processing and export of food in Africa and Europe. In Africa, Mr Lomax has had his own agri-business working with smallholder farmer groups to produce Cat 1 vegetables for the European market and spent many years in the field facilitating training, logistical development and overseeing the introduction and development of sustainability standards. He was also the production director of large-scale farming businesses in Southern Europe producing salads and watercress in both conventional and organic production systems. Mr Lomax is now the lead on sustainable agriculture and food systems in the Sustainable Consumption and Production Branch. A key element to his work is FAO/UNEP Sustainable Food Systems Programme which he leads in partnership with FAO.
Panel discussion
Developing a collaborative approach to a sustainable food system: next steps